Entries in Career Development (48)
"Continuing Ed" is our regular look at workshops, programs and other methods of bodywork that can enhance your skills as a Pilates teacher.
By Nicole Rogers
The
Franklin Method
is experiencing increased popularity with Pilates Instructors due to its concentration on imagery, anatomy and movement. Pilates is, in many ways, a moving meditation, and the Franklin Method provides excellent tools for focusing the mind and body together.
Eric Franklin, a dancer, educator, university lecturer and author from Germany, developed his educational program as a professional dancer and movement educator, teaching his first Franklin Method workshops as early as 1984. His technique explores and enhances the benefits of the mind–body connection by emphasizing three core principles:
Dynamic Imagery, a multi sensory and kinesthetic way of using the brain to affect movement and function.
Experiential Anatomy, which gives you direct physical awareness of your body's function and design.
Reconditioning Movement, which integrates dynamic imagery with experiential anatomy to produce optimum function.

We talked to Donna Luder, owner and director of
Pacific Movement Center
in Monterey, Calif., who is certified in Pilates, Gyrotonics and the Franklin Method, to get her point of view on how the Franklin Method has enhanced her Pilates teaching skills.
Posted
on Thursday, September 18, 2008 at 05:29PM
by
Nicole Rogers
in Career Development, Education, Franklin Method
|
7 Comments
>
A few weeks ago, we reported on an emerging "collective" of Pilates professionals forming in the San Francisco Bay Area. Here, with a report from their first meeting, is Nancy Myers, co-owner of EHS Pilates:

California is known for being at the forefront of fitness and health, and it is no surprise that the Golden State also hosts a huge and diverse sector of Pilates professionals, with many of them living in and around the San Francisco Bay Area—a vast region that stretches from San Jose to Marin to Walnut Creek and beyond. Some instructors work in or own studios while others work their trade from a home environment. The Bay Area Pilates Collective is an avenue for each and every one of them to be heard as one voice.

Posted
on Wednesday, August 20, 2008 at 07:00AM
by
Amy Leibrock
in Career Development, News/Research
|
Post a Comment
By Amy Leibrock
Whether you get involved with Pilates in the Schools or want to teach Pilates to kids at your local YMCA, getting children started in Pilates can be a rewarding and inspiring experience. Just ask Kim Carruthers. After 10 years teaching Pilates, she had a thriving studio, Physical Perfection, in Los Angeles and star clients like Tyra Banks and Patricia Arquette, but she was looking for something new to excite her, something, she says, "to bring the benefits of Pilates outside the walls of my studio."

Carruthers found what she was looking for when she volunteered to teach Pilates to children who were financially less fortunate in 2005. It was so successful, both for the kids and for her, that now, on top of her fulltime studio, she teaches six classes per week to kids and teens through her Pilates in the 'Hood program. Carruthers sees her students get fitter, but they also tell her it helps them focus on their schoolwork and relax when they're stressed—and many practice at home or teach moves to their families. "Part of my goal is that later on in life, no matter what, this will be a foundation for them," she says.

It sounds great, right? After all, wasn't this also Joseph Pilates' goal? For everyone to do Pilates? Yes, but if you're ready to bring Pilates to the children and have never worked with kids, you might have some questions. Like, how do you explain the Powerhouse to a 7-year-old? Or how do you find the kids in the first place?

To answer these questions and more, we sought Carruthers' advice. In this first part of our 2-part series, she shares her tips for teaching kids and teens. In Part 2, she'll offer up ideas for starting a program in your own area.
Posted
on Tuesday, May 13, 2008 at 12:03PM
by
Amy Leibrock
in Career Development, Kim Carruthers, Pilates for children, Pilates for kids, Pilates in the Schools, Teaching Strategies, Teens
|
1 Comment
|
3 References
Updated
on Tuesday, July 8, 2008 at 02:39PM by
Pilates-Pro
Elaine Ewing, now a Pilates studio owner, recalls the steps she took to establish herself as a freelance Pilates instructor in a new town.

When my husband and I moved from New York City to a small town about two hours north, I didn't have a plan for the next phase of my career as a Pilates instructor. I had been working around the city in a few busy Pilates studios, and all I had ever experienced was a very full teaching schedule. Since I decided to became a Pilates instructor in part because it was a career I could take with me anywhere in the world, I figured everything would somehow just work out fine.

Everything did end up working out fine, eventually. It took two years of hard work, careful scheduling and networking to get to the point where I am now—happy and financially secure. I'm proud to say that my time as a freelance Pilates instructor really paid off. In August 2007 I was asked to buy a busy and popular Pilates studio, Rhinebeck Pilates, near my home. I credit the years I spent freelancing—juggling clients and locations, problem solving, implementing grassroots marketing campaigns—with bringing me to a place in life where I am able to run a full-blown Pilates studio on my own with confidence and success. But first things first: Here are 10 ways I created business for myself as a freelance Pilates instructor.

Posted
on Wednesday, March 12, 2008 at 11:32AM
by
Jessica Cassity
in Business Ideas, Career Development
|
10 Comments
|
14 References
By Maria Leone, owner, Bodyline Pilates Studio

The first six months of teaching Pilates professionally are often the most difficult. No matter how thoroughly each new teacher prepares, there is no way for rookies to be ready for every situation they will encounter. What a new teacher often fails to realize is that clients will expect much more from you once you pass from an apprentice or teacher in training to a certified instructor. The experienced clients will be comparing your session to previous workouts. They will be looking for a workout which makes the old repertoire feel new, as well as a feeling of progression. Those new to Pilates will expect a workout that challenges them physically even though they are beginners.

Unfortunately, this is a rite of passage for all new teachers. No matter how long you've trained or how many workshops you've taken, nothing can take the place of applying your knowledge to real live clients. I have had a staff of five to 12 trainers for over 10 years. The success of my business has been partly dependent on the ability to assimilate new teachers quickly and effortlessly.

Read on for my top five tips that will help new Pilates instructors teach safely and intelligently…
Posted
on Wednesday, February 13, 2008 at 10:04PM
by
Amy Leibrock
in Career Development, Teaching Strategies
|
6 Comments
|
12 References
By Pat Guyton


The steps to becoming a Pilates teacher were more arcane in the past, and extremely rigorous. Sixty years ago, students went to Joe's gym to learn Contrology as a means of recovering from injury or training for another career, such as dance. Many became committed to the technique, but it was only after decades of consistent training that a select few were chosen as teachers. This practice of study, apprenticeship and invitation by a master teacher was a remnant of the guild apprenticeship system of training practiced in Europe.

The education of a Pilates instructor is different today. As Pilates booms, the demand for teachers has morphed Joe's tradition of serious, lengthy study into an age of instant development. Rather than dedicating years of practice and observation to bettering teaching skills, many programs turn out new instructors in a matter of months. And while the training of these instructors varies in comprehensiveness, an additional issue is at hand: The ease of entering a training program has resulted in many soon-to-be instructors enrolling without fully understanding what it takes to become—and continue to be—a good teacher.

Before investing time and money into a career you may not be suited for, you can take steps to explore all angles of life as a Pilates instructor. Here's how:

Posted
on Friday, January 4, 2008 at 10:15AM
by
Jessica Cassity
in Career Development, Education
|
5 Comments
Nicole Rogers, a Pilates instructor in Brooklyn, recently decided to promote her teaching skills online. Below, she shares her tips for reserving your own spot on the web and getting picture-perfect photos for online and print advertising.

In 2006 I quit my job as a television producer to teach Pilates. Post-certification, I was making less than half my previous salary. I was also working two jobs—one started at 6am and the other ended at 9pm. After a year of this, I felt I needed a
different strategy. After all, I left my well-paying, high-stress job not just because I love teaching Pilates, but to have a better lifestyle.

My new strategy started by getting a job at a great studio a few blocks from my apartment in Carroll Gardens, Brooklyn. Then a friend of mine got me a job teaching mat classes at her office twice a week. Teaching in offices was lucrative and fun, so I started handing out business cards and getting friends to spread the word at their place of work, but it seemed like no one was taking me seriously. Maybe it seemed like this was a hobby or a phase. I had no desire to open my own studio, but I needed a way to market myself. A website seemed like a good first step. For some reason a website seems to connote that I've thought long and hard about this and that I take being a Pilates instructor very seriously. I'd noticed photographer friends hand out cards with their websites and get real feedback.

Posted
on Wednesday, October 3, 2007 at 12:11PM
by
Jessica Cassity
in Business Ideas, Career Development
|
1 Comment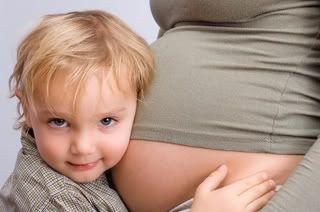 From a Pilates Pro reader:
"I opened my own studio a year ago. Business is booming, and my husband and I are thinking about having a baby soon. I'll have to take some months off to have a baby, but if I do, I will lose clients, and my hard work will be lost. I would love to have some input from people who have gone through this before."We enlisted Halle Clarke, owner of Mongoose Bodyworks in New York and mother of 20-month old Lila, to tackle this reader's tough questions. Feel free to share your own work/life experience in the comments section.
When do you need to tell clients that you are pregnant?
Three to four months into your pregnancy is a good time to begin telling your clients that you are pregnant. You are past the critical time for a miscarriage and you may even be showing at around then.
Posted
on Monday, April 23, 2007 at 05:22PM
by
Amy Leibrock
in Business Ideas, Career Development
|
3 Comments