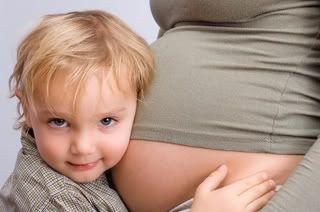 From a Pilates Pro reader:
"I opened my own studio a year ago. Business is booming, and my husband and I are thinking about having a baby soon. I'll have to take some months off to have a baby, but if I do, I will lose clients, and my hard work will be lost. I would love to have some input from people who have gone through this before."We enlisted Halle Clarke, owner of Mongoose Bodyworks in New York and mother of 20-month old Lila, to tackle this reader's tough questions. Feel free to share your own work/life experience in the comments section.
When do you need to tell clients that you are pregnant?
Three to four months into your pregnancy is a good time to begin telling your clients that you are pregnant. You are past the critical time for a miscarriage and you may even be showing at around then.
What do you do about morning sickness? Do you have to cancel with clients at the last minute?
Not everyone experiences morning sickness. But if you do, it generally happens only during the first trimester. Getting plenty of protein in your diet and drinking peppermint and ginger teas or blends made especially for pregnancy may help alleviate nausea. (Steer clear of mega-doses of ginger, as some studies have linked high amounts of ginger with miscarriage.) Get more morning sickness info
here
.
If you do experience a lot of discomfort, it is probably best to give your morning clients a heads up. Most people (even men) will understand. Because you may be canceling with little notice, you may want to come up with creative ways for them to make up the class. Some options might be seeing them later in the day, making up the class over the weekend or perhaps offering them a discount on their next class.
How late in the pregnancy can you continue teaching?
If you are not having any complications and are generally healthy you may be able to work up two weeks before your due date. Some teachers work right up until they feel labor pains. If you are motivated to do so you can, but I think its important to take some time off for yourself. Sharing your life with a child is an amazing and life-changing experience. Take some time off to rest (you'll need it) and appreciate your alone time.
Do clients care that you can't demonstrate half of the exercises anymore?
Some clients may be attached to visual learning and may miss the occasional demonstration. However don't do anything contraindicated – your safety is most important. Start to practice your verbal cues and imagery early in your pregnancy so your clients don't miss your demonstrations so much.

What modifications do you make to teaching to minimize back pain associated with long hours on your feet?
Get yourself a cushioned stool and sit down as much as possible. If you feel safe on wheels, stools made for masseuses are good choices. Don't worry too much about your clients. If they can't adapt to one of the biggest events of your life, maybe you don't need them as clients.
How many months do people generally take off before or after the pregnancy?
When to go back to work is a very personal decision that is generally based on:
Your financial need to go back to work.
How you feel about your baby being in day care.
How much you miss your work.
If you are breast-feeding.

I suggest, if you can, plan to take off at least three or four months. You'll want this time to rest and nurture the bond between you and your baby. Six weeks would be an absolute minimum and only for the very career-minded. If you have the luxury to take off more time, do!
What do you do for coverage during the time you take off, if anything?
I do suggest getting coverage. It is too long to keep your clients hanging. However I am not so sure it's a good idea if the studio is in your own home. You may not want a steady stream of visitors.
When you get back to teaching, do you change your schedule—i.e. mornings only, evenings only, fewer hours? (Right now I work 8 to 8 M-F, so I assume something is going to have to change.)
If you have the option to go back to work part-time that is ideal. Working half days or two or three full days per week are good options. Mornings often work well for moms as they are already up early, and babies tend to be needier in the PM. Try one way, and if it doesn't work try something else.

Is it a good idea to offer daycare during private sessions or mat classes, since you'll be paying your babysitter anyway?
Offering childcare is a great idea.
As a general piece of advice, don't spend too much time trying to work out all the details. You don't really know how you will feel until you've actually had your baby. Make some plans, and be open to changing them. My child is 20 months old, and much to my surprise, I am still working part-time. I am spending time with Lila that is invaluable to me. And whatever choices you do make, don't feel you have to defend them to anyone. They are ultimately your choices and whatever works best for you and your family is the best choice.
Halle Clarke is the owner of Mongoose Bodyworks, a Pilates studio in Soho, New York. She is on Faculty at Balanced Body University. Halle also practices cranio-sacral therapy and other energy-based forms of bodywork.
Posted
on Monday, April 23, 2007 at 05:22PM
by
Amy Leibrock
in Business Ideas, Career Development
|
3 Comments
View Printer Friendly Version
Email Article to Friend